Selena Gomez has addressed the viral moment when her reaction to Chris Brown's MTV Video Music Awards nomination made headlines.
Chris brown and Selena Gomez Relationship
The "Single Soon" singer didn't hold back, leaving a comment under an Instagram video featuring her response to Chris Brown's nomination at the Prudential Center in New Jersey on September 12. As Chris Brown's name was announced, Selena, 31, was seen scrunching her face in a reaction that quickly became an internet sensation.
Selena's fans, known as Selenators, wasted no time showing their support in the comments section. One fan expressed solidarity with Selena's apparent reaction, saying, "I have a similar reaction when I hear his name or see his face."
This clip gained widespread attention on X, the platform formerly known as Twitter, following the VMAs broadcast that evening. Although Selena didn't publicly explain her reaction, social media users applauded her for what they perceived as her genuine response.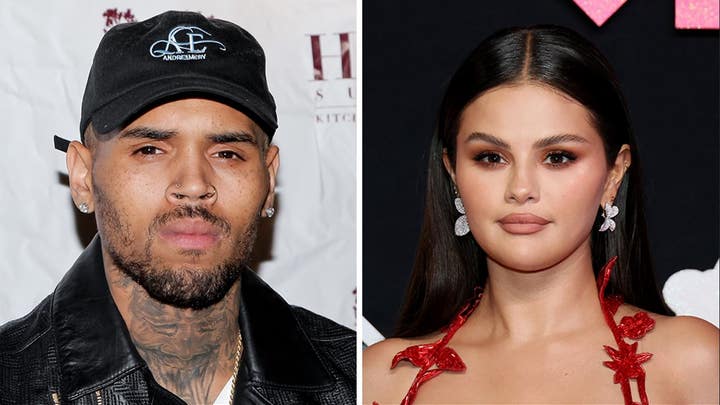 Image Credit: https://www.foxnews.com/entertainment/selena-gomez-vows-never-meme-captured-grimacing-chris-brown-vma-nomination
Selena Gomez's reaction to Chris Brown is SO FUNNY pic.twitter.com/bJyjZwmzZ9

— songs that changed history (@iconiksongs) September 13, 2023
"Selena is so relatable with this!!! She totally gets it," one X user tweeted. Others praised her facial expressions, with one person saying, "Her expressions say it all," while another noted, "She's all about being authentic and genuine. She doesn't care."
Throughout the VMAs, Selena was seen reacting to various onstage moments. During Olivia Rodrigo's performance, the camera captured Selena's surprised expression when Olivia, 20, incorporated an explosion of lights into her act, a scene reminiscent of her "Vampire" music video. Many fans in the audience shared Selena's astonishment at the epic production.
Responding to the numerous memes featuring her reaction, the "Lose You to Love Me" artist seemingly addressed the social media buzz on her Instagram Stories. Against a black background, Selena wrote, "I'd rather stay still than become a meme. Much love."
Nonetheless, the Grammy Award nominee playfully poked fun at herself in a photo alongside her best friend Taylor Swift. In the image, the two musicians embraced and smiled, with Selena humorously commenting on her own expression by writing, "Taylor looks stunning, I look like I've seen a ghost."
Disclaimer: This article's purpose is to shed light on current news developments without endorsing any specific entity or individual. It strictly relies on information readily available from various online news sources, and no additional content or bias has been introduced into this piece.